What is a Living Lab?
A Living Lab brings together, companies, associations and individuals users, with the aim of testing new services, tools or uses in real life.
The aim is to take research out of the laboratory and into daily life, often with a strategic view of the potential uses of these technologies.
A Living Lab can be defined as a framework, an environment of actors, an ecosystem that integrates the user in the innovation process, either directly or through intermediaries representing them, such as territories or associations. This is in vivo experimentation, as opposed to the in vitro experimentation of research laboratories.
Innovation is no longer based on a traditional approach (laboratory research, then industrial development), but increasingly on uses. Two main approaches are at work: the research approach, which produces technological innovation; and the design approach, in a more global conception of industrial creation, which embraces the various aspects of product development.
Living Labs of the certification-D Project

ARCK – Alexian Research Center Krefeld of the Alexian Krefeld GmbH
ARCK is part of the non-profit Clinic of Geriatric psychiatry and Psychotherapy, Maria-Hilf-Hospital, Alexian Krefeld GmbH.
To enable and to support people to live at home without institutional care as long as possible, ARCK has developed a Complete Support Network (CSN). To develop improving structures and to investigate efficiency and efficacy of the CSN, is part of the core business. User satisfaction will determine structure and quality of the CSN.
ARCK brings its knowledge about the need of people with dementia and their caregivers for the identification of the criteria for products certification.

OKTOBER
Oktober specialises in Care for the elderly in the Kempen Area offering everything from supportive residential care to specialist dementia care.
In the project Oktober offers a large group of elderly with and without suffering from dementia and an eager team of professionals who look forward to experimenting with new devices, technologies and innovations.
They will work with the university to implement the pilots and to evaluate the created value.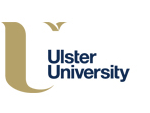 ULSTER
With a progressive approach to teaching, dedication to pushing research boundaries and strong commitment to economic development, Ulster is a responsive, dynamic vibrant centre of learning.
As a regional university, Ulster is uniquely placed to engage with communities, with local leaders and with imaginative partners who share ambitions for Northern Ireland.
Ulster's reach extends beyond the immediate locality having forged strong alliances with a wide range of partners across the globe.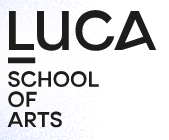 LUCA School of Arts
Within LUCA School of Arts, the research group, the Dementia Lab focusses on design and dementia.
Its goals are threefold:
Development of methods to design for and together with people with dementia;
The creation of objects that support people with dementia and their network of family and (in)formal carer partners to communicate and interact with each other;
Working as a point of contact between the design sector, care organizations and the (maker) industry.
LUCA bring practical insights, experience in creating for and together with PwD and (user centered and participatory) methods in designing for PwD.
Next to these methods LUCA offer insights on integration of designs in daily life and care.
Having the person with dementia be a partner in the design process will have value on a moral and on a pragmatic level as designs will be a tuned to the wants and needs of PwD.

CENTICH – Information and Communication Technologies National Center of Expertise for Autonomy
The CENTICH is a National Centre of Expertise run by the "VyV3 Pays de la Loire", member of the VyV group. Its leading the PDL EIP AHA referent site and brings together academics, manufacturers, SMEs as well as user associations to promote ICT as a way to increase autonomy among elderly and disabled people. CENTICH manage a living lab dedicated to the interoperability of the technologies for autonomy and health.
CENTICH Living Lab contribute for:
the development of employment and turnover for SMEs producing products for PwD;
increased used of products for PwD resulting in more comfortable and safe conditions for living at home for PwD.